VFX CONCEPT ART SUPERVISOR
Below concept art of The Ascendancy. This is by far one of the most difficult creature I've ever design. It's entirely made of Silk Spitters (a sort of spider) I've designed it like it could work if it was a huge puppet. When all the Spiters come together they create the creature. Multiple eyes, multiple mouth all created by combination, lighting, contrast and angle.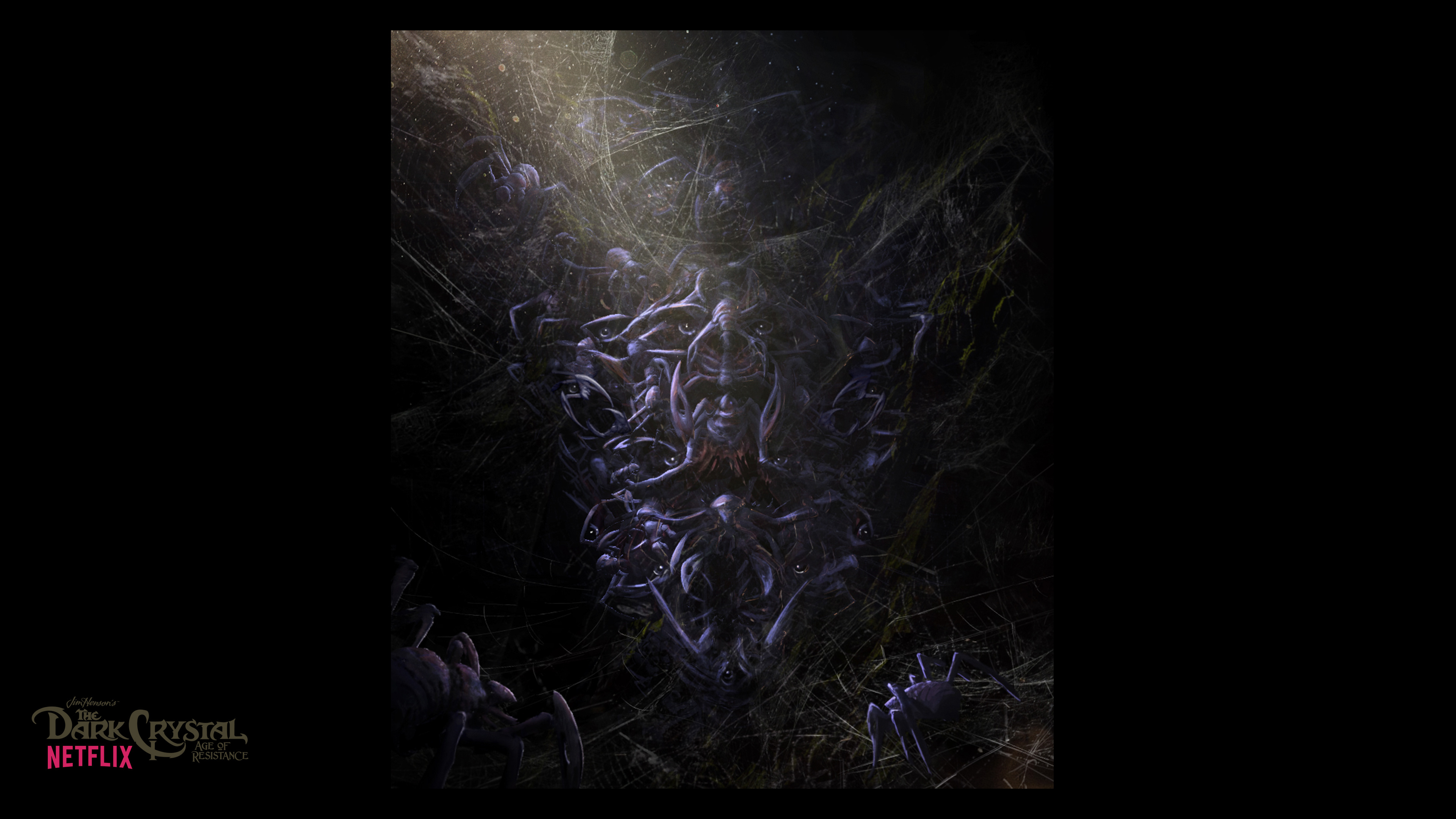 Other design for The Ascendancy
Very pleased and honored to have contribute to this world.