Design and Character development
The brief was to create a mini drone half robot half insect. It needed to be cute, really small and able to "communicate". Also his eyes had to be tiny camera lenses to create nice POV.
FIRST DRAWINGS
This first round of sketches was to find the right shape and proportion.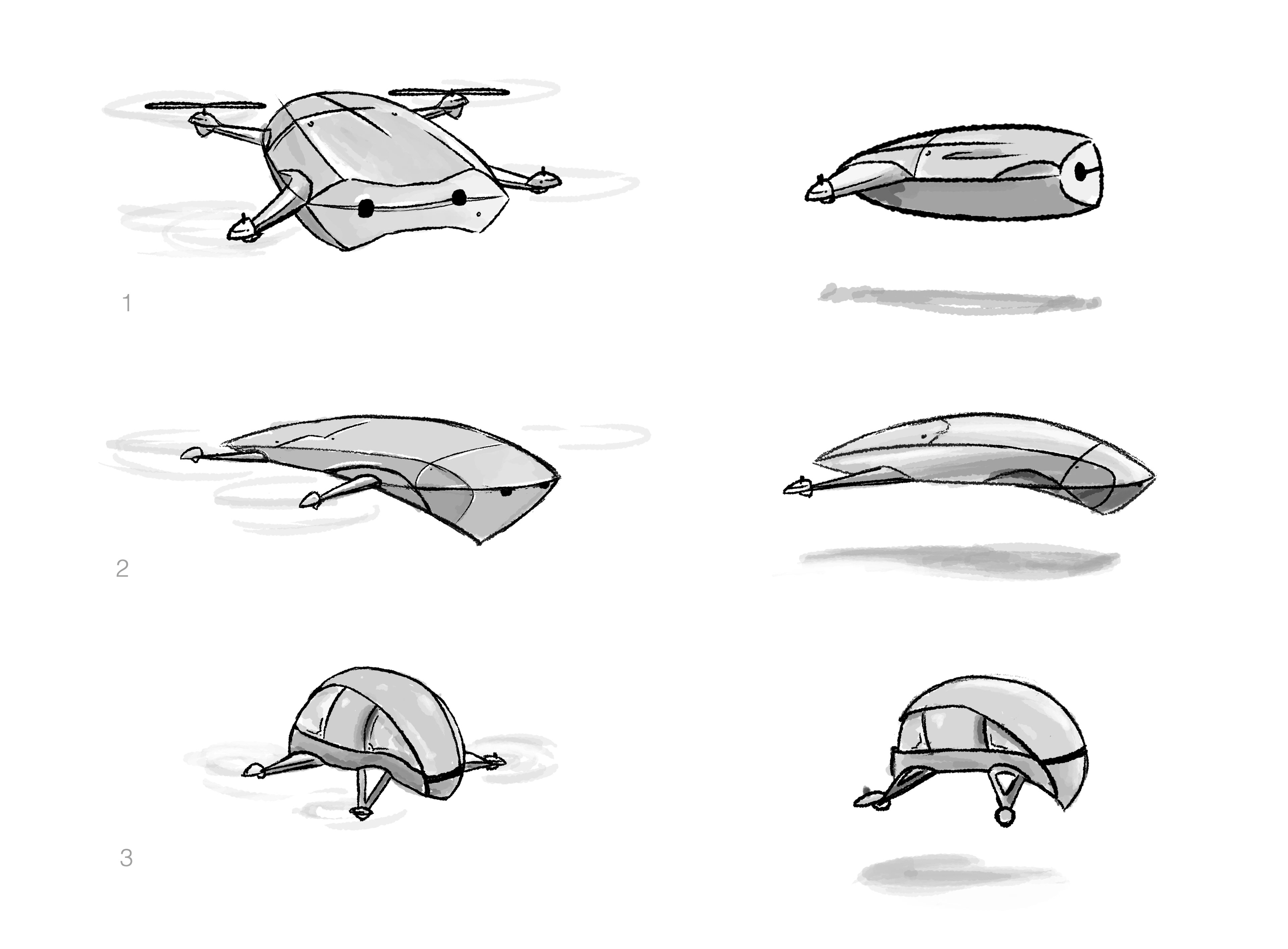 The second round was more about his character and how details can impact on it.
From this step the client was able to choose there favourite design and start to focus on one direction.
Once the body shape has been validated I could concentrated on details as propellers, eyes, screens...etc
As the drone will be build in 3D I had to provide a model sheet for the modeling and a star frame with texture informations, shaders, colors and lighting for the render team.
STAR FRAMES, LOOK DEVELOPMENT
The spot, directed by Mill+ director Aidan Gibbons, features a host of drones, which are irresistibly drawn to the car. They proceed to glide around the bodywork before swooping in through the side-windows to take a close look inside. Once inside, their scrutiny of the surprisingly luxurious interior changes their mood. Their stealthy movements become more playful as they clearly enjoy the experience...